GT/Robinson BMX // Tall-Bike
By joop1117 on 03/28/2009.
Bike tags: Single speed | 90's | bmx | GT | mighty | Robinson | Tall | tall_bike | BMX |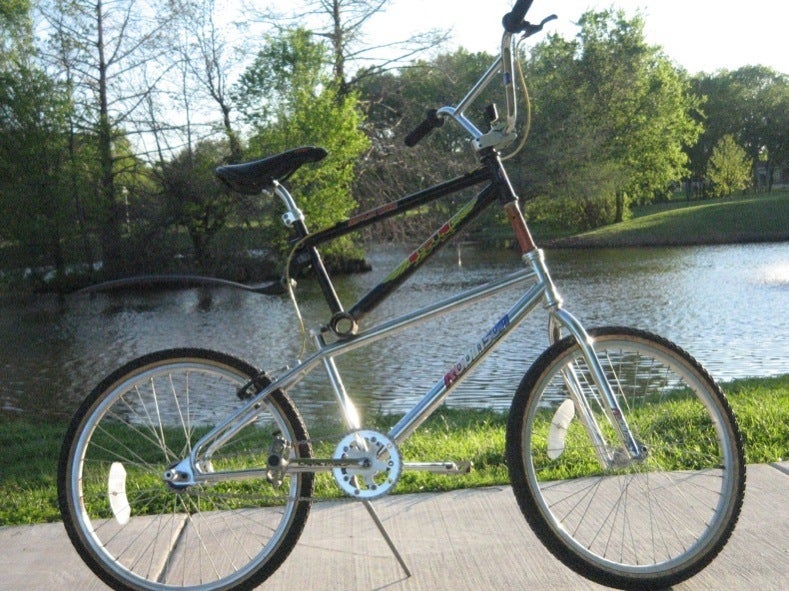 Click to view other photos

90's GT Mach One mounted on 90's USA Robinson Cruiser
Such a fun ride! Rides about like a 60cm road bike.
It was a shame to ruin the all original robinson, but it was just too temping.