'Buki, the epic velo
By cheesenerd on 02/16/2009.
Bike tags: Fixed gear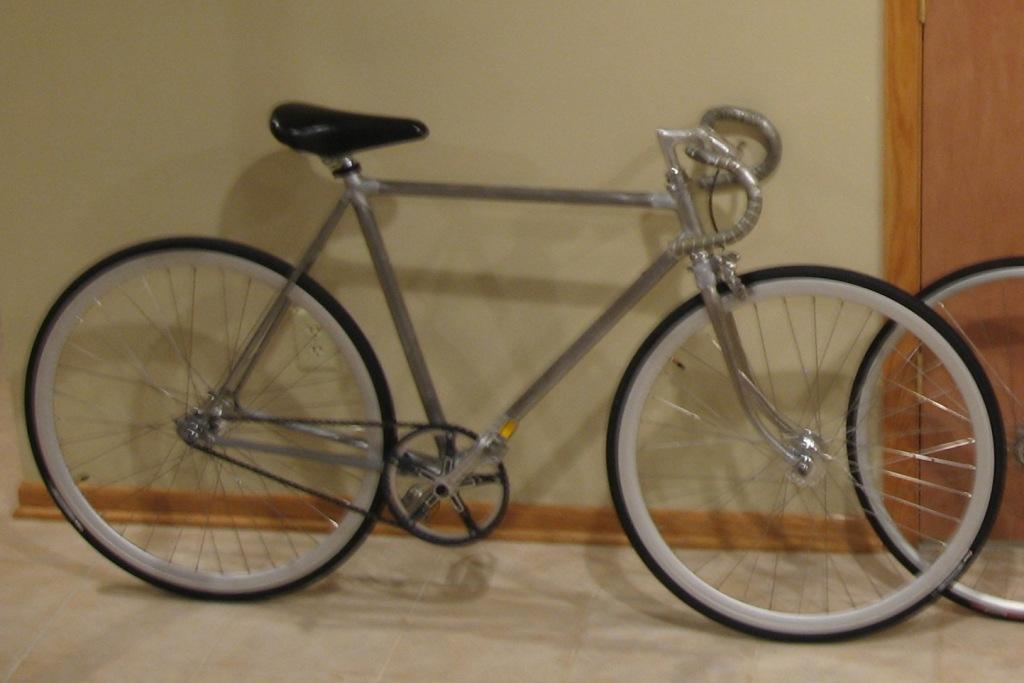 Click to view other photos

Weinemann DP18 deepV fixed
sanded down to stainless and aluminum lugs, then clearcoated. We don't recommend it, as the clearcoat flaked off. removed the seatpost quill and welded aluminum collar and clamp for a standard 26mm seatpost.