Colnago Master MAPEI Pista
By kenz0r on 02/14/2009.
Bike tags: Fixed gear | Track bike | Commuter | Andrea Tafi | Awesome | campagnolo | colnago | gilco | Mapei | Pista |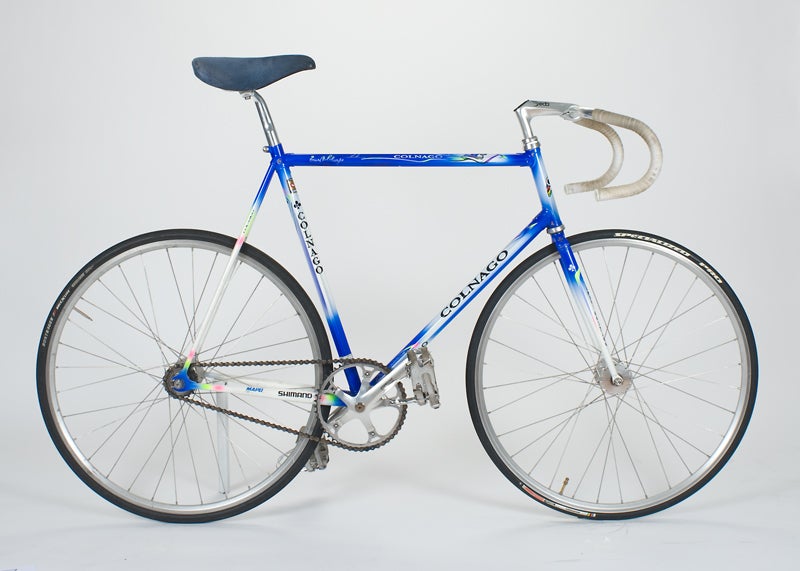 Click to view other photos

Colnago Master Pista, Team MAPEI

3T Pista, Deda Murex 120mm

Colnago Precisa, C-Record

Phil to Velocity Aerohead

Phil to Velocity Aerohead

Colnago Perforated Suede, C-Record

MKS Royal Nuevo, Izumi ESH

50/18, great city gearing.
This frame was built for MAPEI team member Andrea Tafi for when he wanted to train on the velodrome. Rides like a dream, stiff, snappy, and all around awesome. The fork clearance is so tight that a 23c tire clears with about 1mm to spare, I run a 21c for good measure. It says ShimaNO on the chain stay, because it was their sponsor. However, I don't ride ShimaNO.