Inverted BMX Tall Bike Featured Bike!
on 12/2/2009
By ajotol on 01/28/2009.
Bike tags: Single speed | frankenbike | Inverted Bike | slc | tallbike | tall_bike | welding | BMX |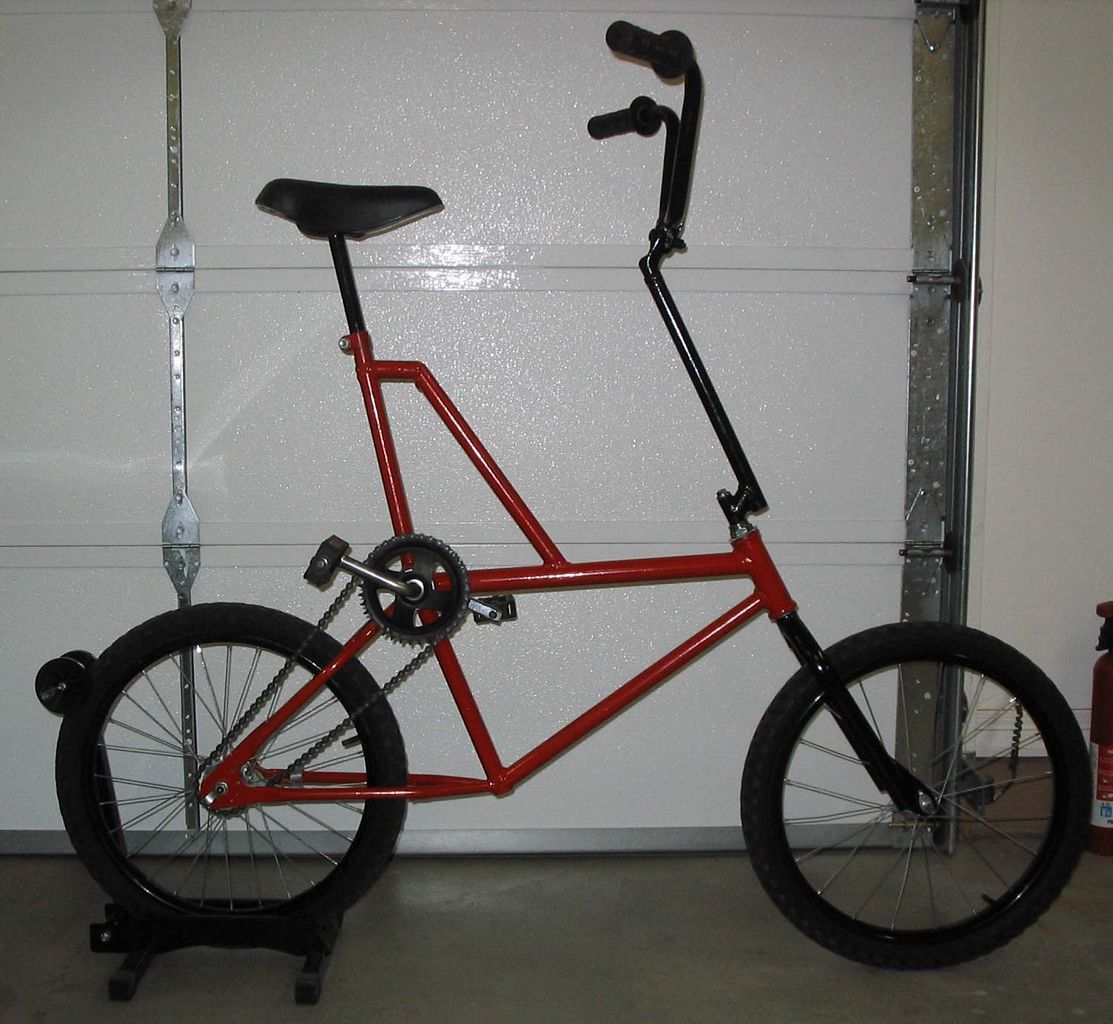 Click to view other photos

2 Kid's BMX frames from local goodwill store

Flipped crankset to reposition it on the right side after inverting the frame
This is actually my friend's bike. Here's his notes on it:
Here is a inverted high bike I built for the Grandkids a little ahead of time but I was bored and needed something to do. I bought a couple of BMX bikes at the DI for 13 bucks total and put a new chain and paint after the welding I was in to it a total of 23 dollars. My neighbor behind me has an 8 year old boy who I have fixed his bike & flat tires a couple of times. Every time I fixed his bike I told him he should be wearing a helmet and he told me he would ,but never did.
When he saw this bike he went wild! I told him he could ride it anytime he wanted as long as he had his parents permission and had to show up with his helmet and wear it any time I seen him. It worked now all his friends run around behind him watching him ride this bike and he could care less about being cool without a helmet.