Schwinn Pixie Fixie, AKA the coolest fixed gear bike ever ever.
By Legislator on 01/27/2009.
Bike tags: Fixed gear | Single speed | aerospoke | Brutailty | death | dumb | Dumb Little Chopped Risers | fixie | Frost | House Bike | Joke | mixte | oury | pixie | portland | Rad | risers | satan | schwinn | snow | Stupid | zoobomb | BMX |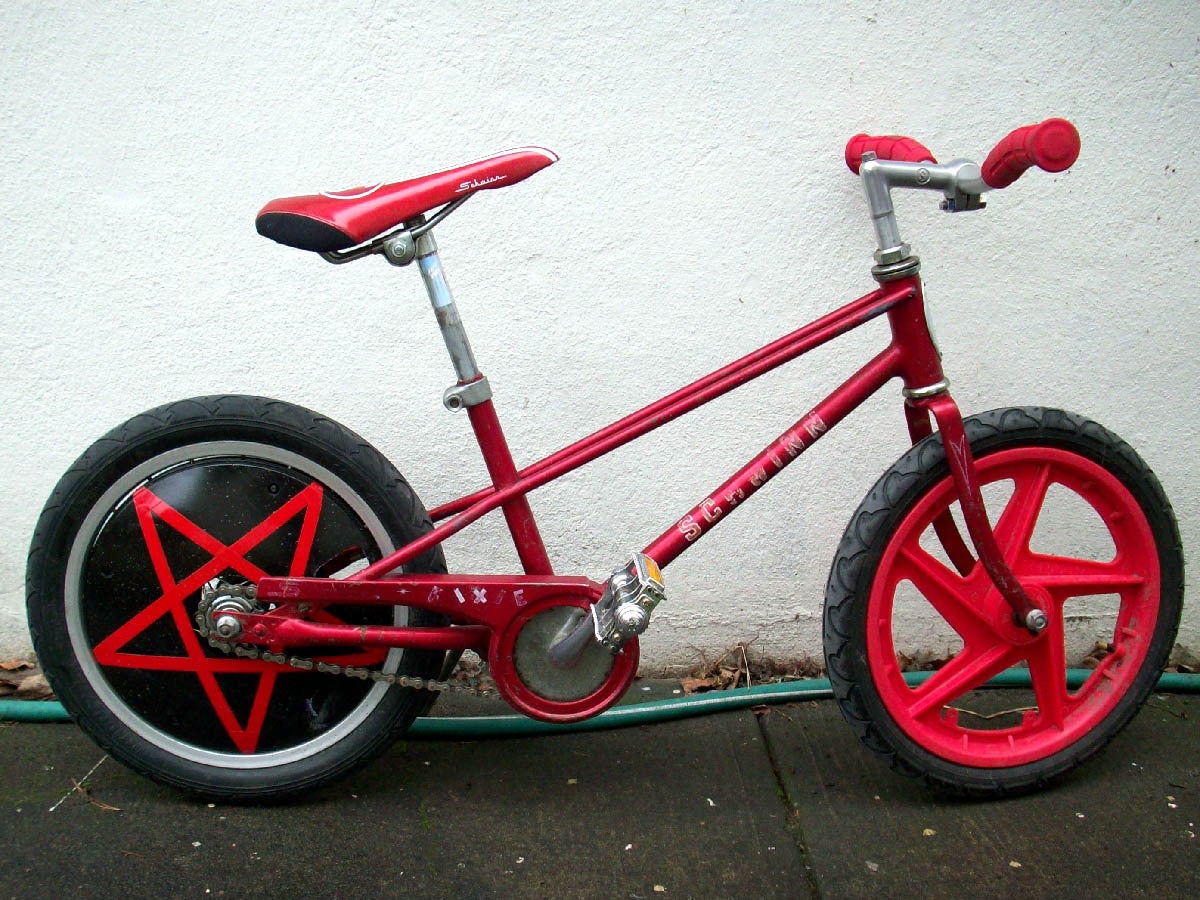 Click to view other photos
Schwinn Pixie (True track frame, not drilled for brakes and
[email protected]
#$'ing reverse facing horizontal track ends, yo!)

Dumb little risers chopped worthlessly small, with a sweet Schwinn road stem (21.1 in the house!)

Schwinn/Ashtabula Collabo.

16" Aerospoke, dyed red to match the grips, natch.

Some random alloy wheel that was in the basement, with disc cover by Satan. Hella aero bro.

Original, out of adjustment.

Schwinn, Schwinn, duh....

It has both of these items, yes.

Ghetto fixed uniglide cog, original gearing....I think.
Does barspins without needing a smaller front wheel. The only fixed gear I will ever need, and you are all jealous, just admit it. With 18 psi in the tires this is a rad urban snow bike, but mostly we do laps around the first floor of the house with it when intoxicated.