1994 Marinoni Special
By engo on 01/13/2009.
Bike tags: Road bike | Canada | Marinoni | Special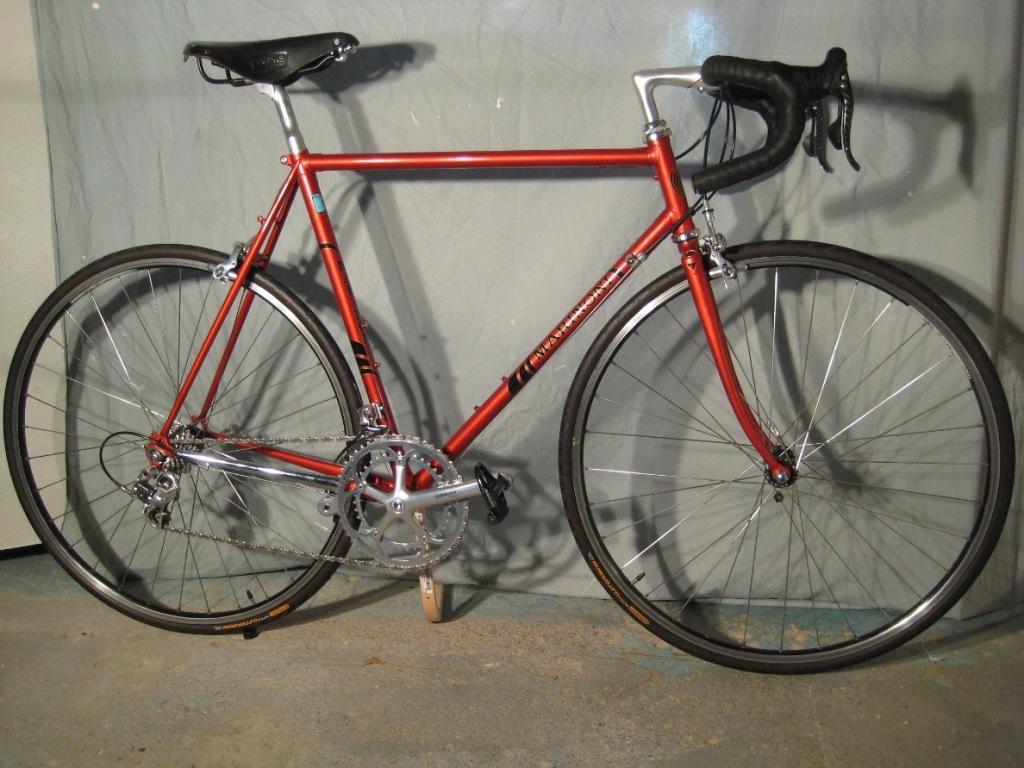 Click to view other photos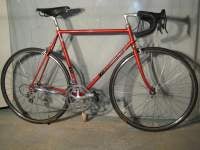 3ttt prima bar, Cinelli stem

Marinoni fork and NOS 80's Chorus headset

Campagnolo Record Crank, Miche BB

Brooks B17 saddle, Campagnolo Athena aero seatpost

Shimano SPD-L, Campagnolo record
I purchased this frameset from the original owner, and it had been much loved. The bike was originally a purple metalflake colour, but had a number of nicks that had been touched up with various colours of paint. In addition, at some point the frame pump had worn through the paint under the top tube, and sweat had promoted a bit of rust to develop. When I got it, there was a big patch of white touch-up paint there to keep things in check. I stripped it all off with rubbing compound and hit the bare metal with some naval jelly to stop the rust. Some primer and a better touch-up colour finished the job for the time being. Over a year later it was still in good shape.
I orginally built up the bike with 7sp downtube shifters, a mix of Shimano 600 and Exage 300EX, and then with Campagnolo Ergo 8spd. (Both of which have since made their way to my girlfriend's Cyclops.)
In Dec. 2008 I found a great deal on the Record 10spd group, so I decided to take the plunge and get the frame repainted. (I never really loved the original colour, and the paint and decals were in pretty rough shape anyway.) Marinoni did a great job of the repaint, and the price was very reasonable, so I feel I made the right choice.
Even with all I have invested, I still only spent what I would on a new entry level road bike. I am pretty happy with how it has all come together.
Oh yeah, the most important part...the ride is great too!