Azuki Gran Sport
By hardsole5280 on 12/20/2008.
Bike tags: Single speed | chain brake | hardsole5280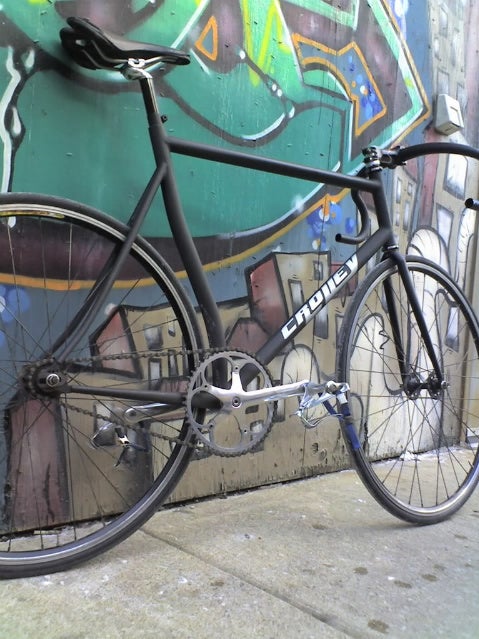 Click to view other photos

Hand polished SR stem, with custom yellow in lay
This was the first chain brake I made. The straddle cable was rusted through and I had no other cable to use, so I did this instead.