1992 cannondale M800
By gaboer on 11/14/2008.
Bike tags: Mountain bike | beast of the east | C-Dale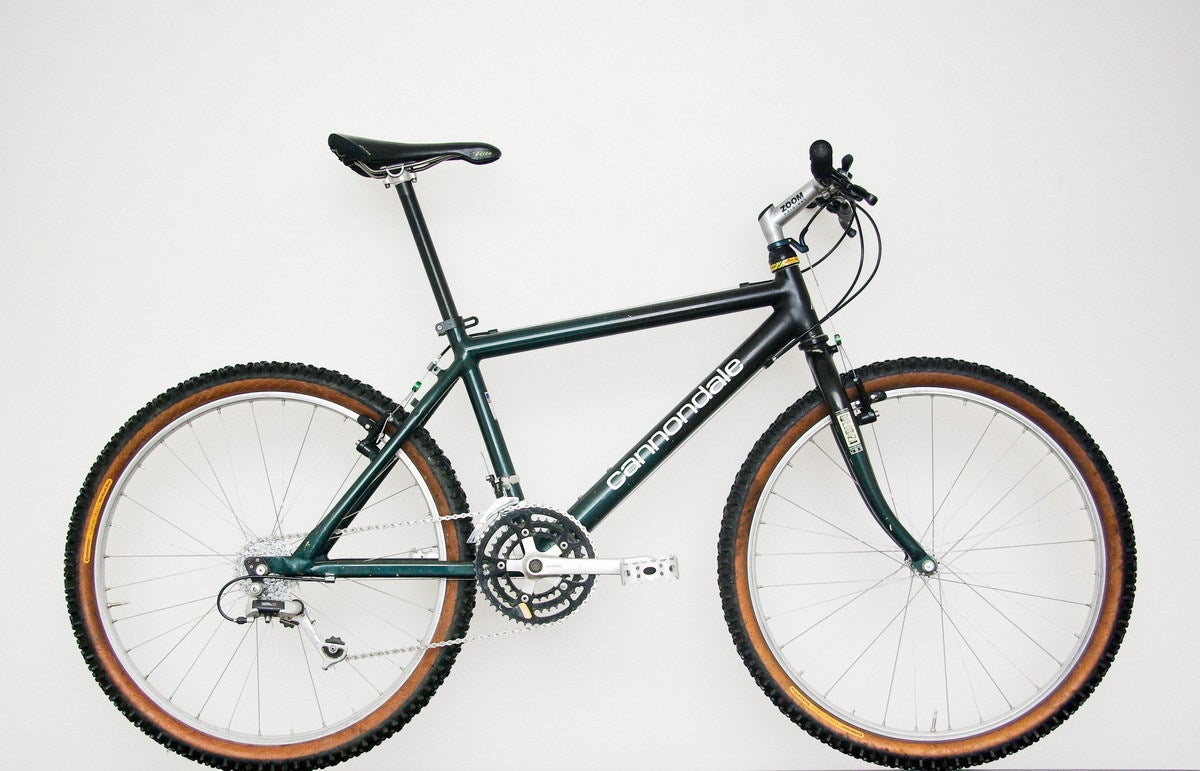 Click to view other photos

6061 Aluminium, 18", Beast of the East 3.0

Pepperoni Fork, Mavic Headset

shimano DX on mavic 231 PSP

shimano DX on mavic 231 PSP

Shimano XT-730 cranks, edco BB

Syncros Seat post + Flite Titanium Kevlar saddle
Just finished building it up. Completely XT-730 series.
that model is from 1992, but the color is super rare i think, and they spared the decals for the model-number etc, which i like.