1948 B. F. Goodrich (Schwinn) Featured Bike!
on 01/3/2010
By BLUEMEANIE on 11/12/2008.
Bike tags: Single speed | 1948 | B.F.Goodrich | baloon tire | excelsior | schwinn | single speed | St. Louis |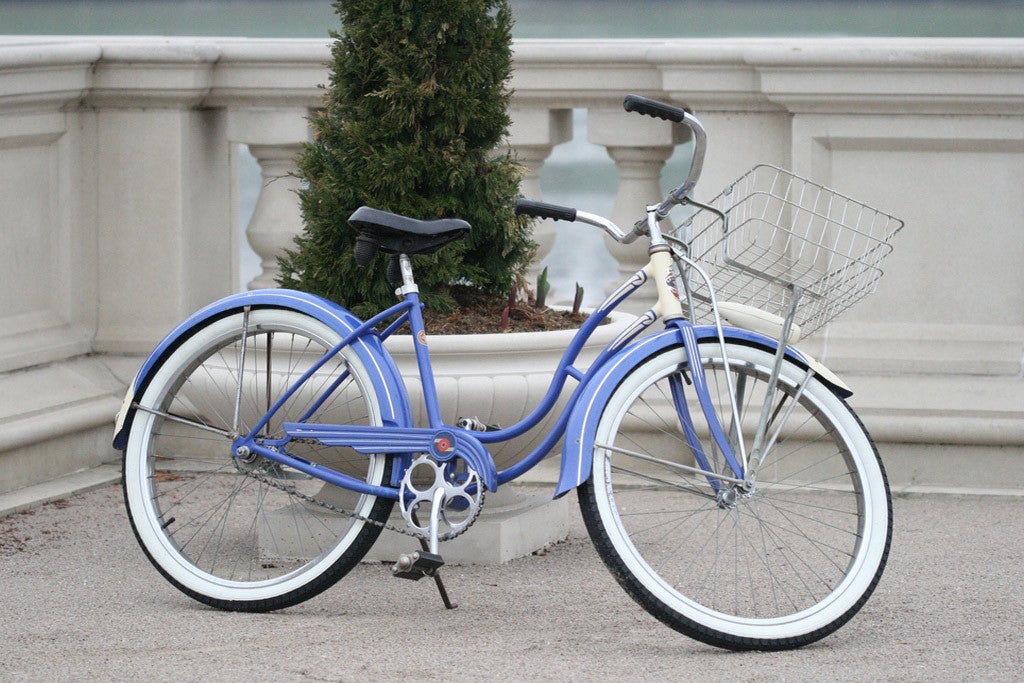 Click to view other photos
This is one of the wife's rides. I bought it off the original owner. It has the original Delta Torpedo head lamp and Wald basket.