Blue and Red Peugeot
By Freshfish on 10/12/2008.
Bike tags: Single speed | 70s | peugeot | restored | vintage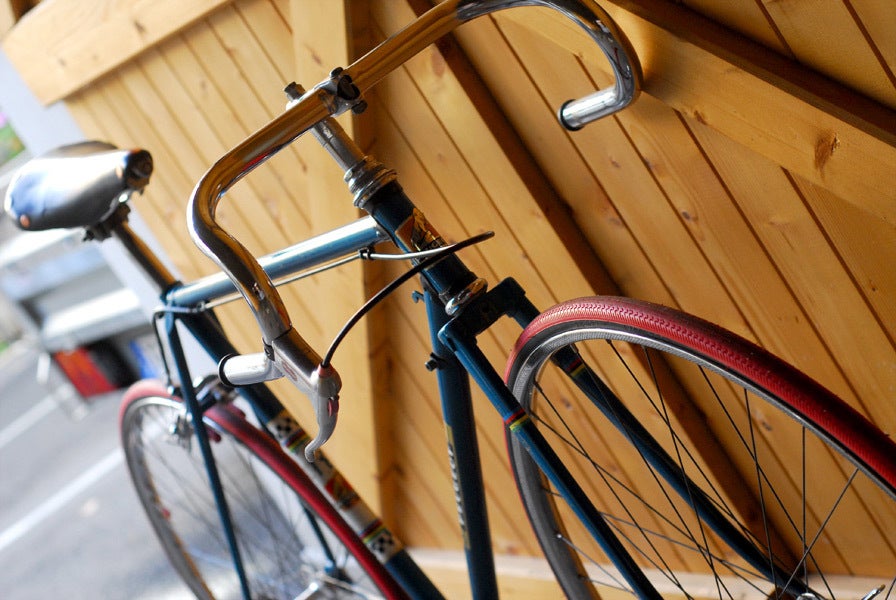 Click to view other photos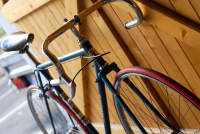 Rigida (some old french stuff), Normandy Hub

BMX blue and chrome chain, Peugeot pedals
I found it in the street, left for dead in a garbage. I restored it completly, but it still needs parts to have a very smooth ride, especialy a rear wheel. I don't know if I will make it a fixed gear, maybe only a single speed. But it looks terrific, don't you think ?