Hi-C Fruit Juice bike
By jasoncjung on 10/07/2008.
Bike tags: Single speed | fruit juice | Hi-C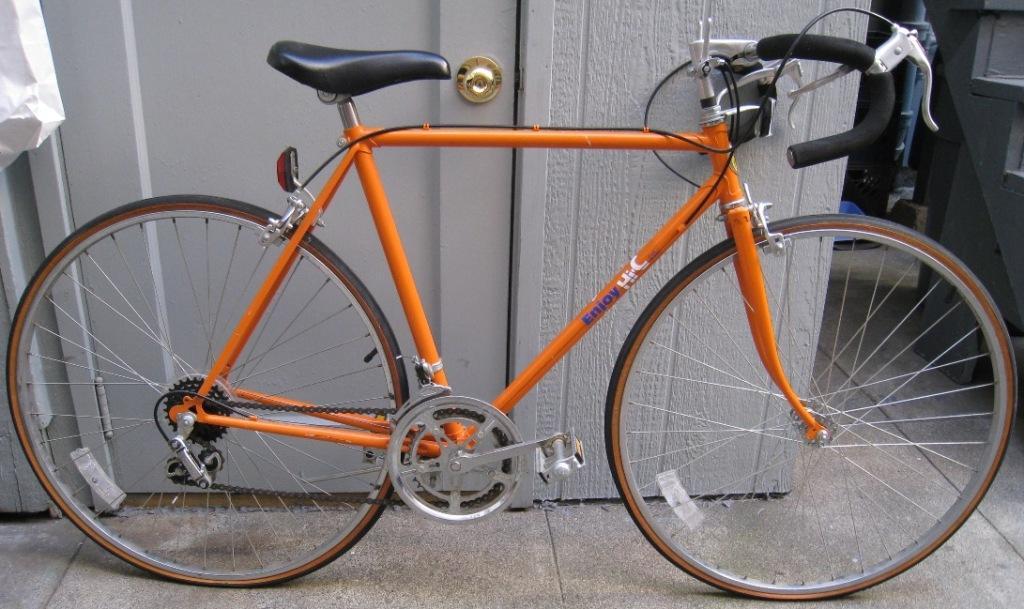 Click to view other photos
This is a picture of a early 80s Hi-C Fruit Juice promotional bike that I bought off of a collector. It has crappy shimano and changstar parts. I intend to hopefully strip this down and convert it into a "creamsicle" bike with white deep v's and a riser bar. i've never ridden a fixed gear, but i may possibly do fixed/free with two brakes. the headbadge makes me happy. if anyone knows anything about this bike, please let me know! i'm curious to see who else has seen something like this.
it weighs approx 29 pounds as shown stock. we'll see how much i can shave off in the conversion . . .