1960 JC Higgins Flightliner
By blinkyoureyes on 10/02/2008.
Bike tags: Single speed | flightliner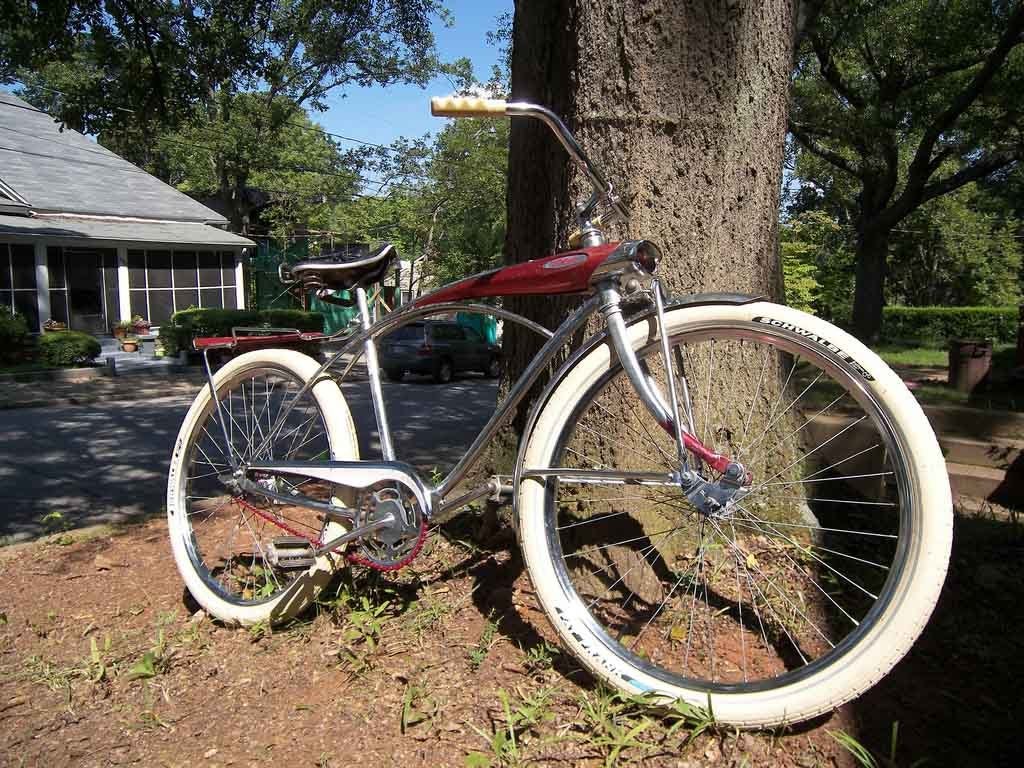 Click to view other photos

1960 JC Higgins (sears) Flightliner

original with Fat Frank tire

Original with two speed kickback and Fat Frank tire

new cruiser pedals, red chain
this one i got before the sears one. i cleaned her up nice and did a few non-original things to her. this bike got me into old bikes.