Automoto Super Champion 1937
By strongwalker on 09/23/2008.
Bike tags: Road bike | Automoto | LAM | Oscar Egg | Osgear | super champion | Superdural |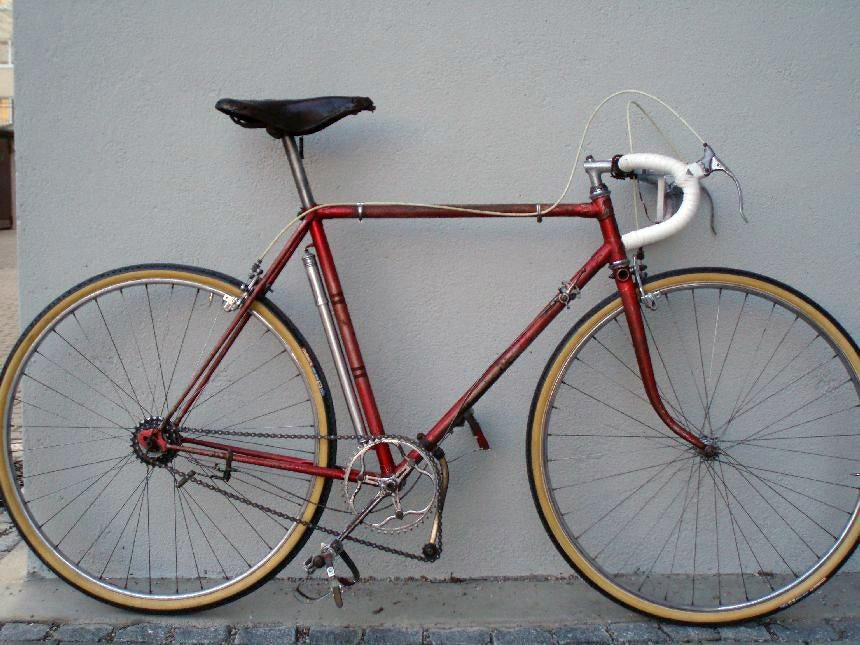 Click to view other photos

Simplex Super Chamion, Pat. Osgear
This is a completely original Automoto racer from the late thirties. Many parts were also manufactured in the Automoto factories, like the hubs and the cranks.
The LAM Superdural brakes were top of the line and widely used by pro racers way into the 40ies. The same is true for the Osgear shifting system, which must be the first indexed shifting system, about 50 years ahead of Suntour and Shimano :)
Automoto is one of the marques with magnificent heritage. They supported an equipe for decades and riders like Ottavio Bottecchia won the Tour de France for them.
My modifications include the Challenge Cross-tires to get the looks of the the-common 30mm wide tires. The handlebar tape is simple medical gauze bandage as was used by racrs of that era on some of the cobblestone races like Patis-Roubaix. It still lacks some dirt for credibility...