iro mark v - my baby
By geistin on 11/21/2006.
Bike tags: Fixed gear | Brooks | DC | Deep V | fixed | IRO | MKS | pink |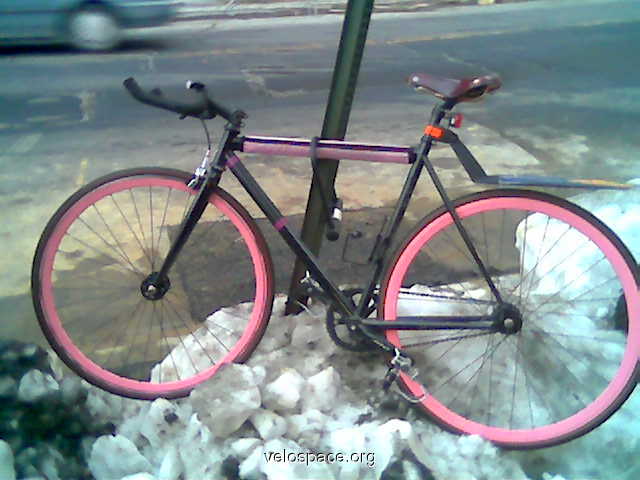 Click to view other photos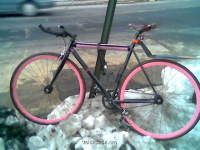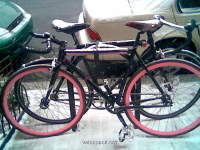 syntace stratos 400 39 cm

iro hub to pink deep v, conti grand prix's

iro flip-flip to pink deep v

iro post, brooks team pro "S" (ladies) in maroon with copper riveting and rails

mks platform pedals and clips, khs 610 chain
just upgraded from the iro drop bars to the syntace bullhorns and it's a huge improvement. bike feels natural now. oh and finally got rid of the duro hypersonic's after the fifth flat in a month and a half. i love you bike!