Daccordi Megatube Alloy
By Tripperdog on 09/09/2008.
Bike tags: Road bike | Altec | aluminum | columbus | Cudahy | Daccordi | dura-ace | helium | italian | mavic | Milwaukee | Modolo | shimano | ultegra | wisconsin |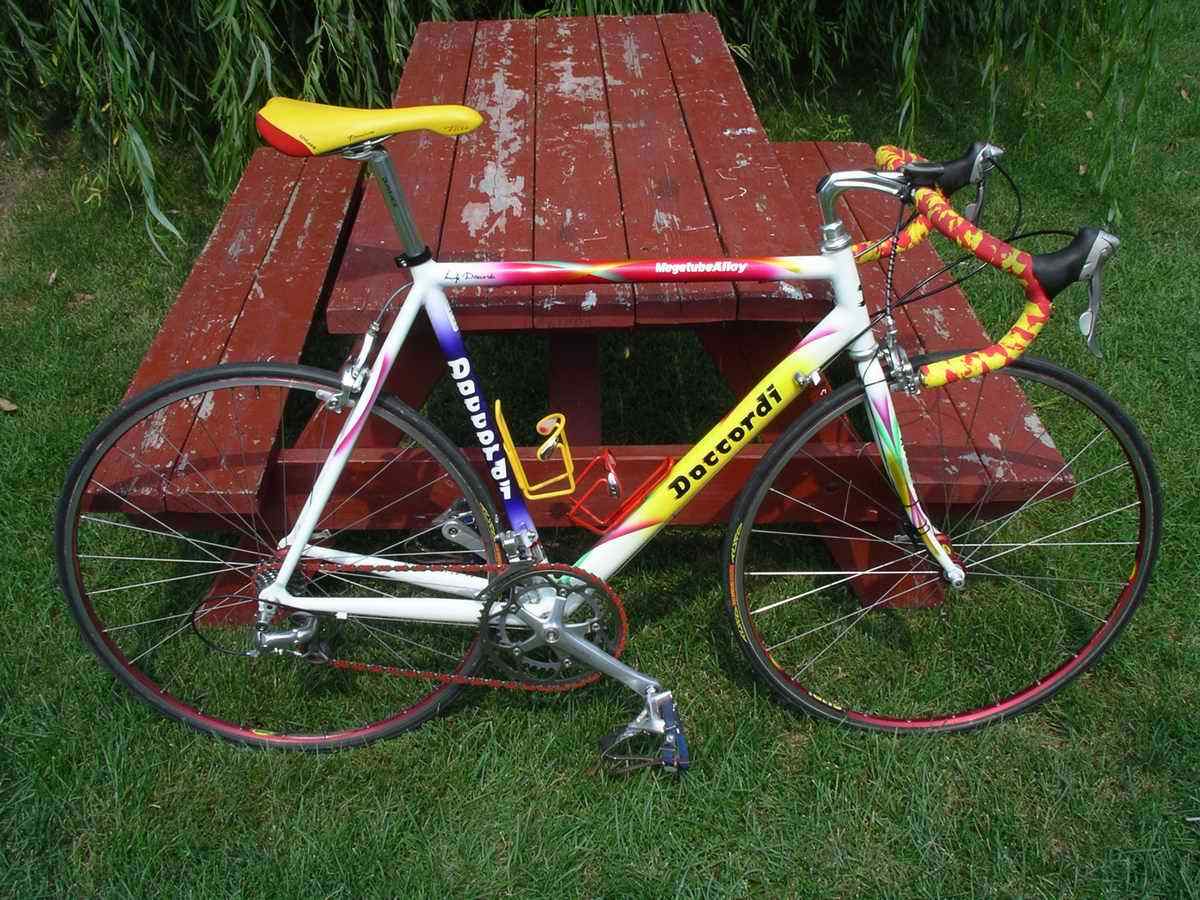 Click to view other photos

54cm Daccordi Megatube Alloy, Columbus Altec tubing

Modolo, with Shimano Ultegra Levers and Brakes

Daccordi Steel fork, Shimano Dura-Ace headset

Mavic Helium with Tufo tubular tire

Mavic Helium with Tufo tubular tire

Selle Italia Flite saddle on a Shimano Dura-Ace seat post

Shimano Dura-Ace pedals, Wippermann Red coated chain

11-21 SRAM 9s cassette, Shimano Ultegra derailleurs
I rode this bike on a lot of shorter rides two years ago. It has been sitting idle ever since. I could not get a lot of speed out of it and the ride was really harsh. I will try to do something with it this winter.