Kona Paddy Wagon, fixed
By mattdw on 09/05/2008.
Bike tags: Fixed gear | Single speed | Road bike | 56cm | christchurch | kona | paddy wagon |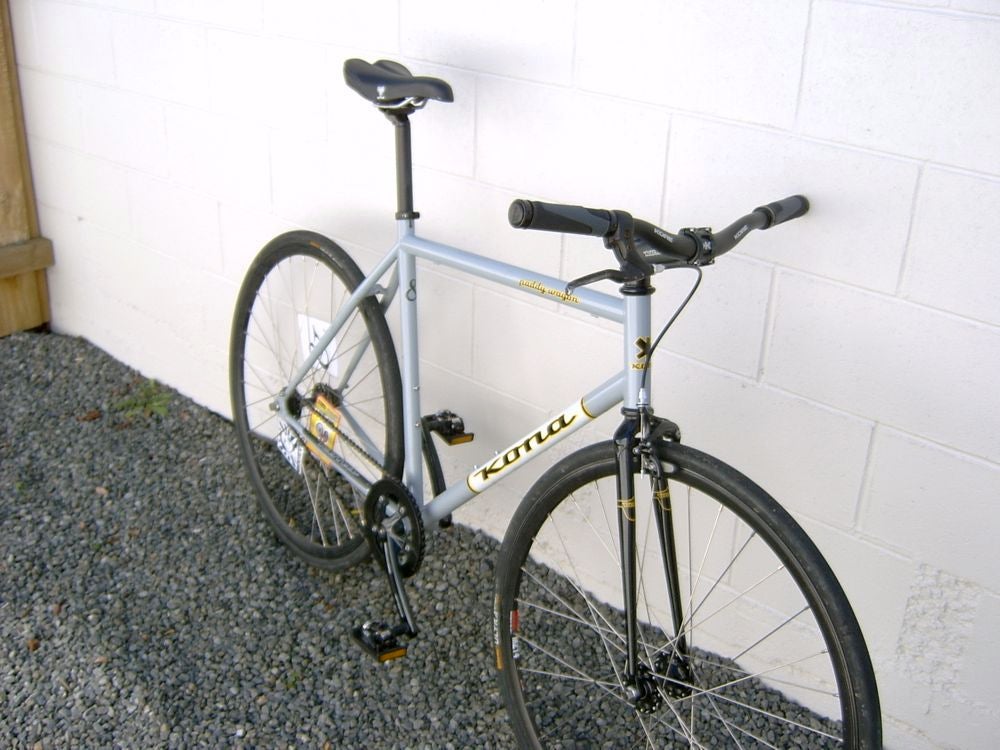 Click to view other photos

currently with Kore MTB risers (chopped)

42/16, fixed (flip-flop hup with freewheel-16 on the other side)
My first fixed-gear. My first non-mtb, even, which makes it a bit of a change. Riding it with my mtb SPDs.