Tall Boy (66cm!!!!) FUJI Royale
By kwekeljo on 08/30/2008.
Bike tags: Road bike | tall big Fuji Royale blue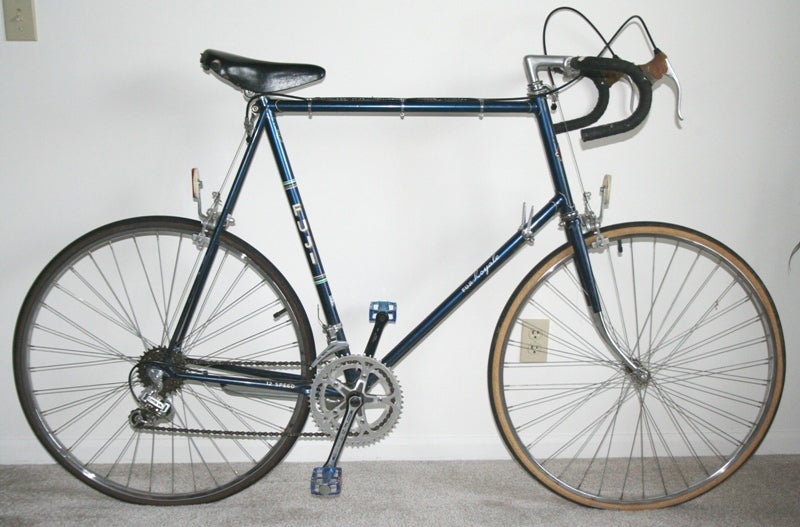 Click to view other photos

66cm Crome moly 441 tubing
A good find on CraigsList for 25.00, downside is that the seatpost appears to be frozen/stuck, currently at my LBS to try to get it loose (keeping fingers X'd).
Other than that, this thing is HUGE!! It feels like I'm riding a Belgian work horse when I get on it. I'm 6'3" so I can manage, but standover is pretty darn close to being a gibblet crusher.