1972 Schwinn Breeze Featured Bike!
on 04/7/2010
By owlboogie on 08/24/2008.
Bike tags: 1972 | breeze | schwinn | Touring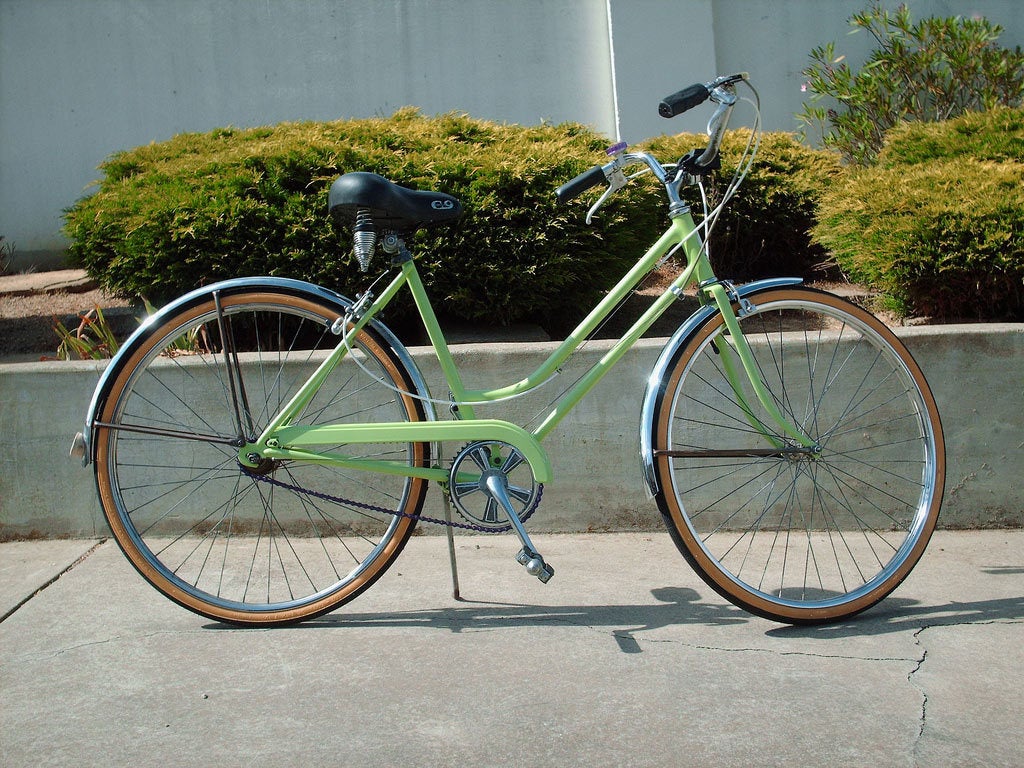 Click to view other photos

1972 Schwinn Breeze step-through

Viscount Cloud 9 (probably going to find a Schwinn 'S' seat)
This is my wife's new whip. Cleaned it up right away. The chrome is shiny. Now we are looking for a basket, bell and S seat.