Giant Fixed Gear
By cboyne on 08/13/2008.
Bike tags: Fixed gear | Bedford | Canada | giant | Halifax | montreal | Nova Scotia | white |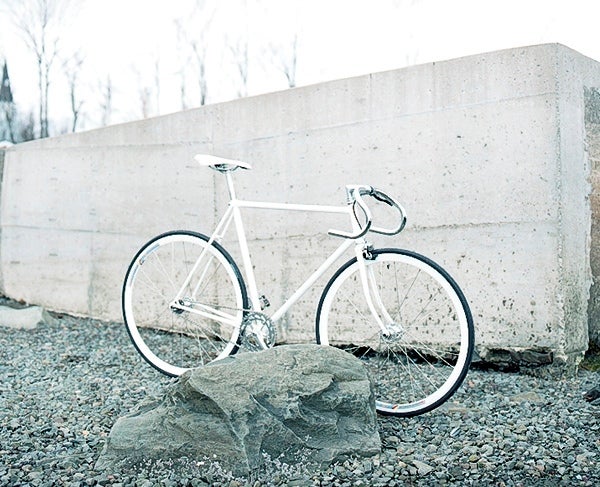 Click to view other photos

dixna saddle, stock seat post

mks stream pedals, izumi chain
this i my first fixed gear. i built it over the winter. started out as a classified find. i am enjoying riding it. i have already started work on a second project.