EAI Bareknuckle Featured Bike!
on 12/30/2009
By 8urglnar on 08/10/2008.
Bike tags: Fixed gear | Single speed | Track bike | 54cm | Bareknuckle | EAI | Purple deep-v | scraper |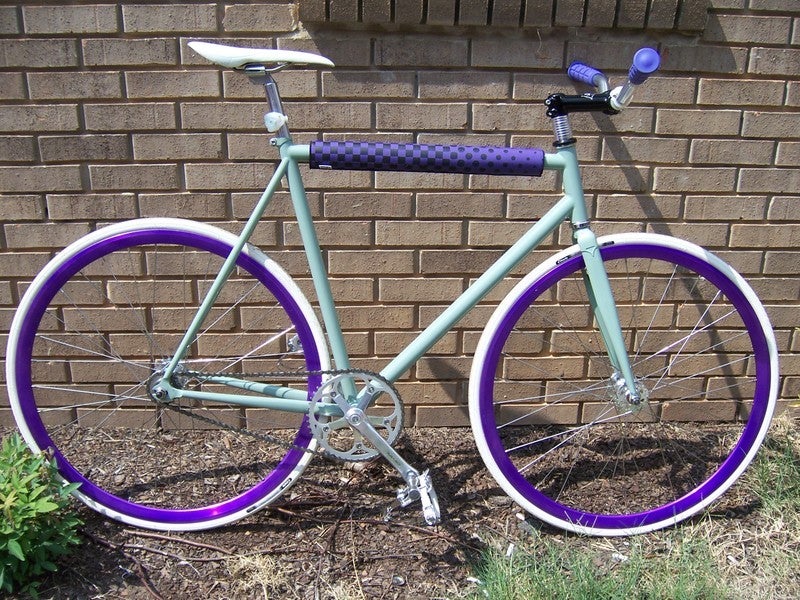 Click to view other photos

Nitto 259AA 50cm risers, Kore Lite stem (Kogswell pictured), purple Ourys

Chris King is ON THE WAY!!

Dura-Ace (170mm)/ Phil Wood BB

Nashbar Race Saddle, Thomson 250mm Elite (Kalloy pictured)

MKS GR-9, MKS clips, Campy straps, SRAM 3/32

Phil Wood 16t, Dura-Ace 46t. (19t Surly on flip-side)