Mercier Kilo TT
By Derek on 08/07/2008.
Bike tags: Fixed gear | orlando fl nitto jaguar 90mm b-125 mercier kilo tt campagnolo mks lepper voyager leather
Click to view other photos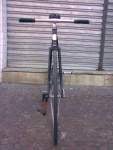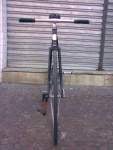 Nitto B-125 and 90mm Nitto Jaguar

stock and.. stock for now

Campagnolo and I forgot the name of it

Sick ass Lepper Voyager and your average, run of the mill seatpost
All in all, it's a good bike and I like it. Hope to get it painted soon.