Cannondale Roadbike
By silo on 10/29/2006.
Bike tags: Road bike | cannondale bike road roadbike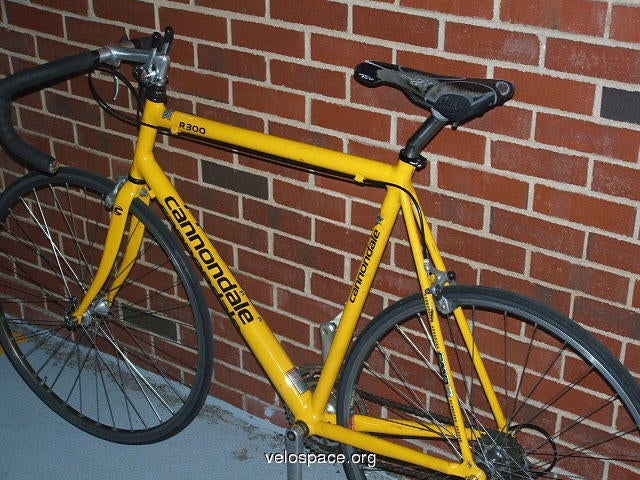 Click to view other photos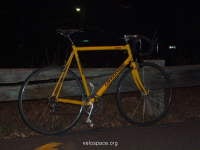 maillard hub to sunmistral hard anodized rim

selle italia to an unknown titanium seat post

14 speed with suntour blaze derailer and brakes
I began my bike days with an 84 cannondale passed down from my father. In the move to Boston, I bent the back triangle. The weild didn't quite hold up so I searched for a newer frame. In a good ebay battle, I picked up this frame with a well executed ebay kill. With a swift transefer of parts from the old to new I can finally ride the streets of Beantown once again.
I plan to take the names off and replace with some 'spongedale roadpants' stickers and a sharp red tie on the front to finish the outfit off.