Alphonse
By clawhammer on 10/23/2006.
Bike tags: Road bike | 48 cm | aluminum | CAAD7 | cannondale | carbon | R700 | road bike | shimano |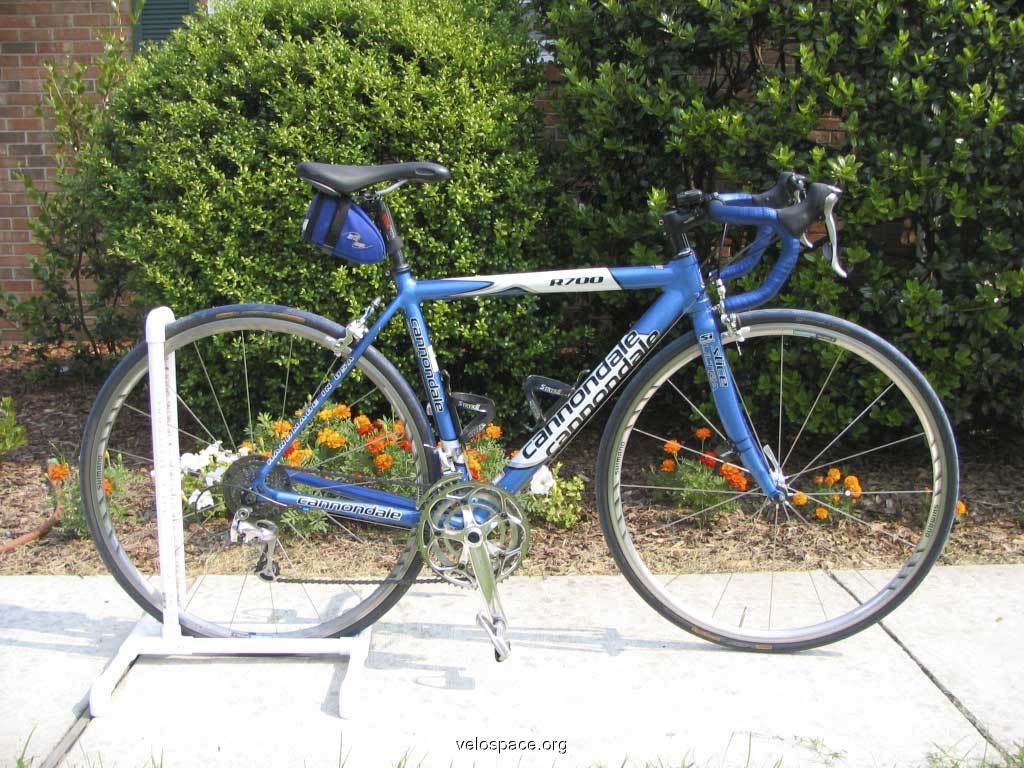 Click to view other photos

Cannondale CAAD7 R700 Optimo aluminum

FSA RD-300 Anatomic; Cannondale Si

Cannondale Slice Ultra; FSA Alloy integrated

TruVatiV Elita SL Triple; TruVatiV ISIS GigaPipe SL

Selle Royale Viper; Cannondale Fire carbon-wrapped
Named after the patron saint against illness. This was my first grown-up bike; I use it for criterium racing and training. I took it with me to Italy for a year abroad, and as much as I hate to admit it, I had used the granny gear now and then for some of the climbs around where I lived. Hills over 20% are just brutal on a 42 chainring.
Update: Alphonse is enjoying his retirement from silly-steep Dolomite climbs and serves as a fantastic bike for my mother. Way to go, Mom!