• Bob Jackson Vigorelli • Caƒe Racer •
By RyeBokeh on 07/09/2008.
Bike tags: 631 Reynolds | alameda | Berkeley | bob jackson | bob jackson vigorelli | British | campagnolo | Campagnolo Record Pista | campy | Cinelli Priest | Cinelli XA | Dimpled Seat Tube | england | Great Britain | Izumi | Leeds | Mavic Open Pro | mavic open pro cd | MKS | Oakland | Paul Component | Paul Drop Outs | Paul Dropouts | phil wood slr | Reynolds 631 | Reynolds Tubing | San Francisco | sffixed | stone's cyclery | Stones Cyclery | Toshi | Toshi leather wrap | uk | Velox Bar Plugs | Tandem |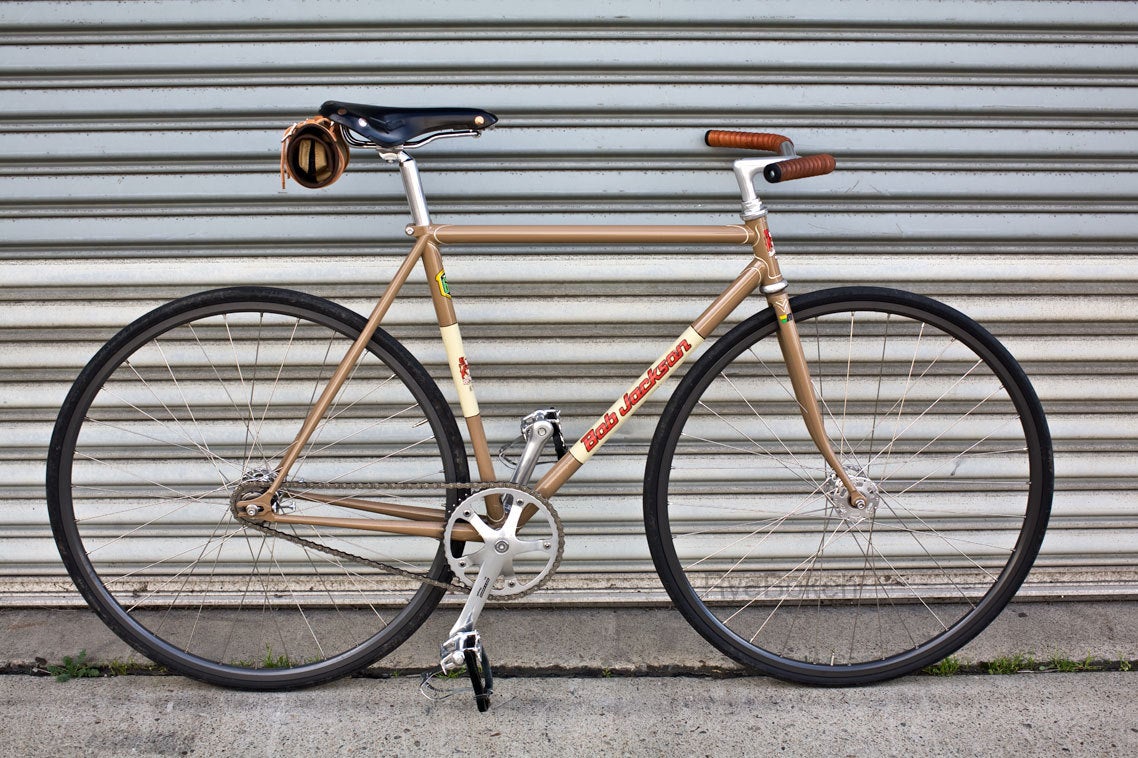 Click to view other photos

Cinelli Priest/Pope Bars to Cinelli XA stem OR Cinelli Criterium Drops to Cinelli 1A stem OR Cinelli LA84 Bullhorns

Flat Crown, Round Blade Bob Jackson Fork. Campy Chorus Headset

Phil Wood SLR to Double Butted DT Swiss Spokes to Mavic Open Pro CD

Phil Wood SLR Fix/Fix to Double Butted DT Swiss Spokes to Mavic Open Pro CD

Campagnolo Record Pista w/ Matching Bottom Bracket (Carbon Sleeve and Triple Bearing)

Brooks Swift to an early 90's Campagnolo Record Seatpost

Phil Cog, 631 Reynolds Tubing, Paul Dropouts
My Cafe Racer and also serves as a Pub Crawler.
Note the lined lugs and dimpled seat tube for extra tire clearance. Nice subtle touches.