1982 Schwinn World Sport 5 Speed
By rumblefiche on 06/08/2008.
Bike tags: Commuter | 1982 Chicago Schwinn World Sport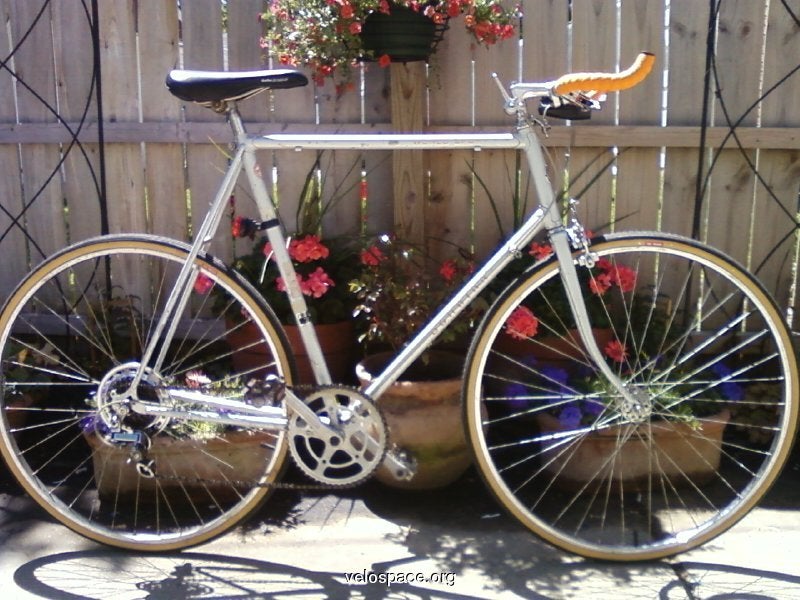 Click to view other photos

Chicago Schwinn(Made in Taiwan/Assembled in Chicago)

Stock(Minus Chaiguard and Small Chainring)/Stock(Needs repacked)
Just a bike I picked up at the Salvation Army for in Milwaukee. Built it to bomb around while I am visiting the In Laws. Just pared off every possible piece and modified a front brake lever.