Ross Mt. Bear frankenbike
By walrus on 05/27/2008.
Bike tags: Mountain bike | wtf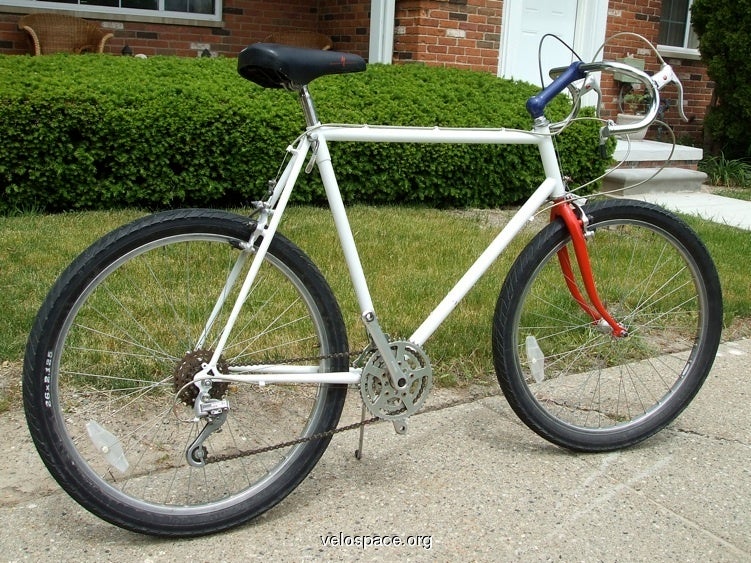 Click to view other photos

cheapo steel drops, ross stem
I got this one for free in really rough shape. Resprayed it it's original colors and added a bunch of random parts from road bikes and cruisers. weighs way too much.