1963 Columbia Sports Pacer V
By mos6502 on 09/23/2006.
Bike tags: columbia | cruiser | roadster | simplex | steel | touring | utility | vintage | Touring |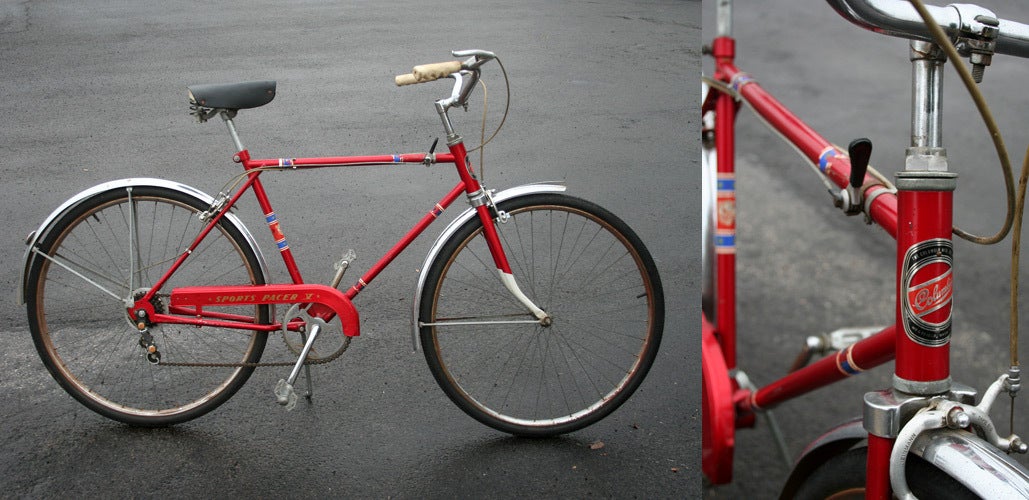 Click to view other photos

Columbia Light-weight Utility (triple triangle, mono chain stay with built in kickstand)

steel english type stem, delivery style bars

Simplex Derailleur and freewheel set - five close ratio gears
This is a 1963 Columbia 5 speed - it predates the later Columbia Tourist V. This is an old fashioned tourer, back when it was still acceptable to go touring on upright bars apparently. I think this even predates the Schwinn 5 speeds.
Alloy Weinmann brakes, english style handlebar stem, French made alloy rear hub, German made front hub. Unlike any other Columbia I've ever seen. The ancient Simplex derailleur is also pretty cool.