1987 Panasonic DX-2000
By NickG on 10/05/2012.
Bike tags: Road bike | 1987 | dx-2000 | lugged steel | panasonic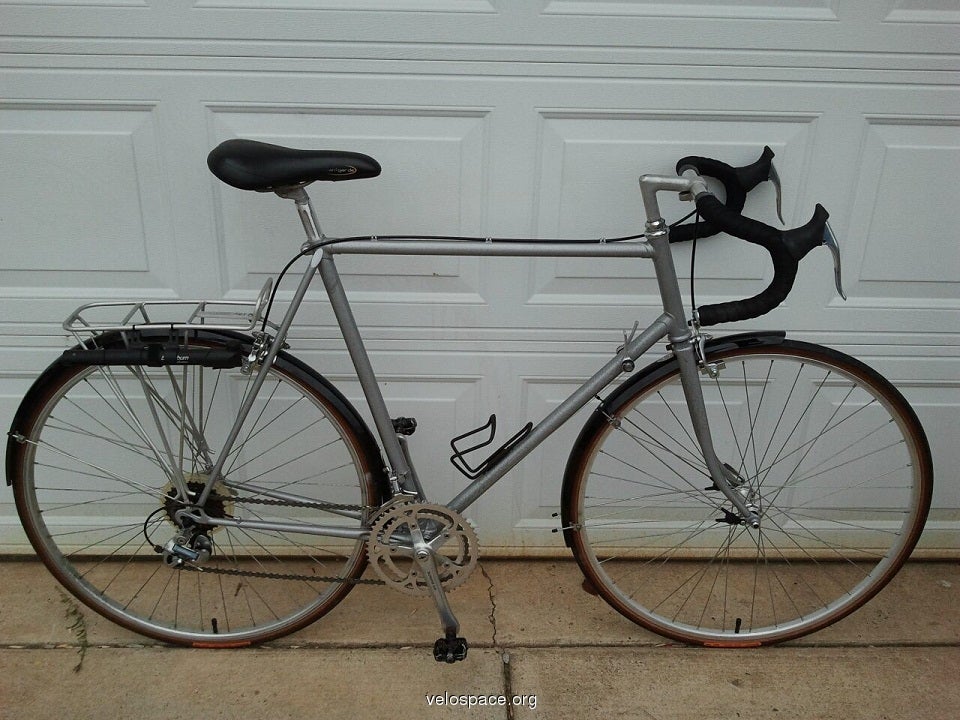 Click to view other photos

Tange 900 Cr-Mo frame double butted tubes; forged ends / / 1987

SR CTB, Maes alloy bars / SR CT alloy stem

Sansin CE-60 / Araya SS-45 /

Shimano S434 S.I.S. & Light Action shifters, Shimano Z20 front derailleur / Exage 400EX rear derailleur

Dia-Compe QS500N brake calipers / Dia-Compe BL-07 levers
this bike was given to me by a co-worker in an original state except for a silver re-spray, and different rear derailleur and rear hub. Happened to be just my size... I disassembled it, cleaned it all up, repacked all the bearings, replaced some of them, new brake pads, cables, housings, more recent levers (levers you can get hoods for) a new rattle-can spray job (rustolium hammered silver) and goodwill saddle. Now used as loaner / rainy weather bike.