Peugeot course conversion "Claire de Lune" (Retired)
By Steven Bell on 02/05/2009.
Bike tags: Fixed gear | Brooks | fixed | french | lugged | nitto | peugeot | Seattle | steel | Velocity | vittoria |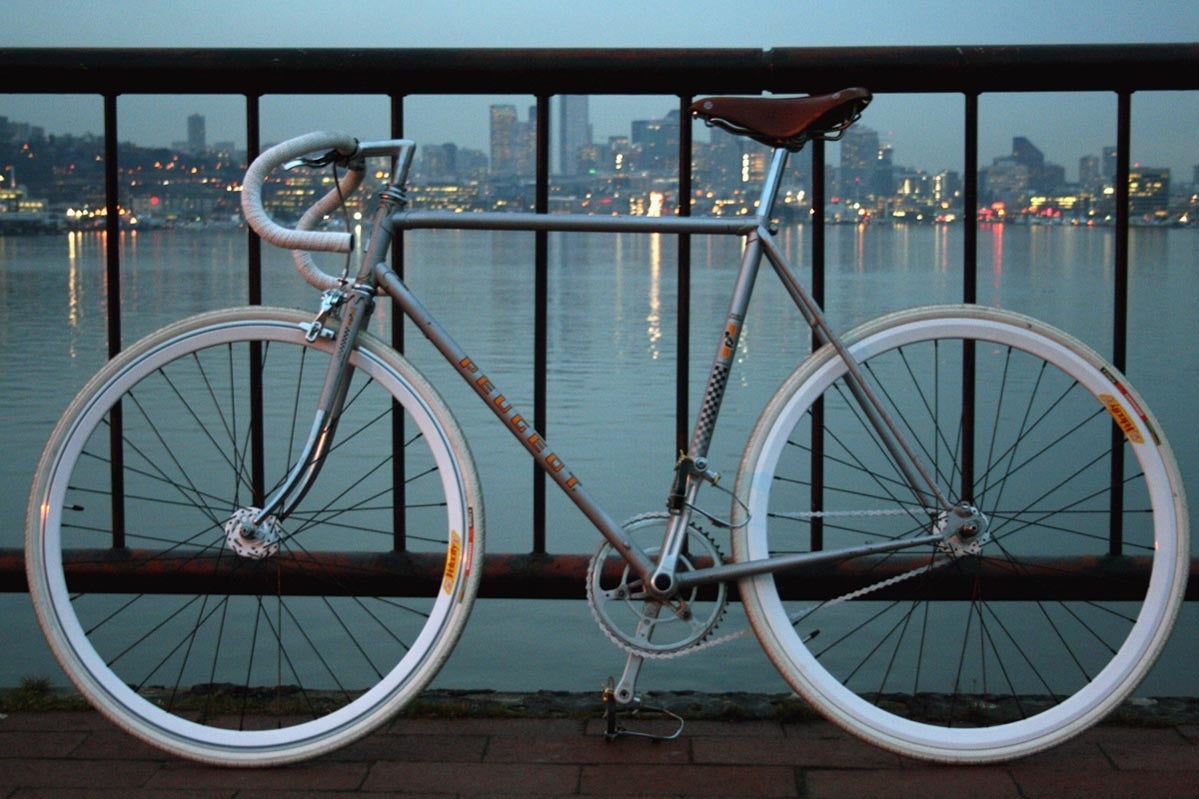 Click to view other photos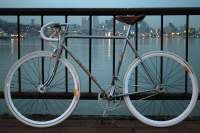 stock steam, nitto track drops

marchined velocity Deep-V, formula hub

velocity Deep-V, formula hub

brooks, unknown seat post

52 tooth chain ring, 17 tooth surly cog EDIT: switched to a 19 tooth cog for my knees sake
So i bought this bike as an already converted fixed gear. since i have had it i have updated the wheels and tires to 700cc, because the old ones were slightly more than tired wheels. new bars, new seat. I couldn't be more happy with it. It is a really well balanced bike and super comfortable to ride. It was my commuter for a good two years, but i have since fallen in love with road bikes, so i really only ride this from time to time.
retired - It developed a bubble in the top tube a long while back, but then the other day i noticed that there is starting to be a bubble in the down tube as well, so I took it into R&E to get a frame builders opinion,... he says I should not be riding it. I am going to miss the hell out of this bike. I loved that frame.