Vista Silver Shadow 1970s touring bike
By night tiger on 12/04/2008.
Bike tags: Araya | shimano 600 | Vista | Touring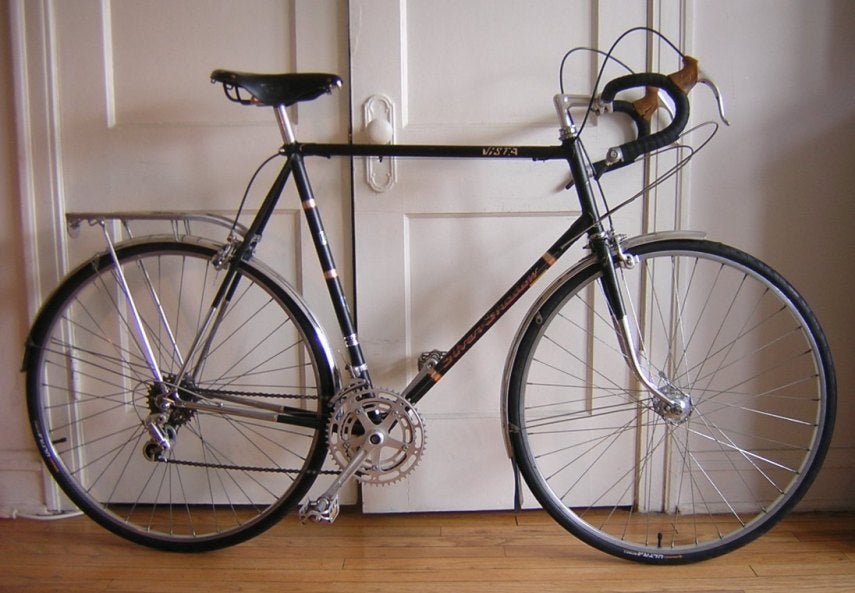 Click to view other photos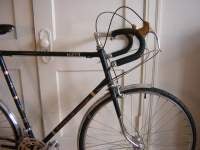 61.5cm c-to-c seat tube, 57.5cm c-to-c top tube Vista Silver Shadow made in Japan, Araya 631 tubing

SR Randnner alloy arched bars, SR Royal 90 alloy stem

Araya 27" w/ Conti Ultra Sport rubber

Weinmann 27" w/ Conti Ultra Sport rubber

Brooks B17, SR Custom (w/twin inside bolts like Simplex)

Self-leveling touring pedals/Sedis

5-speed freewheel out back, Shimano bar-end shifters
Beautiful riding bike, nice European alloy fenders, vintage Swiss-made Pletscher rack, stainless steel wound shifter cables. She brakes well with the Shimano 600 side-pulls and has chrome Shimano fork ends and drop-outs with adjusting screws. Now sold, but it was a fine addition to the stable.