Single speed Panasonic
By merzbild on 10/15/2006.
Bike tags: Single speed | Road bike | Commuter | Freewheel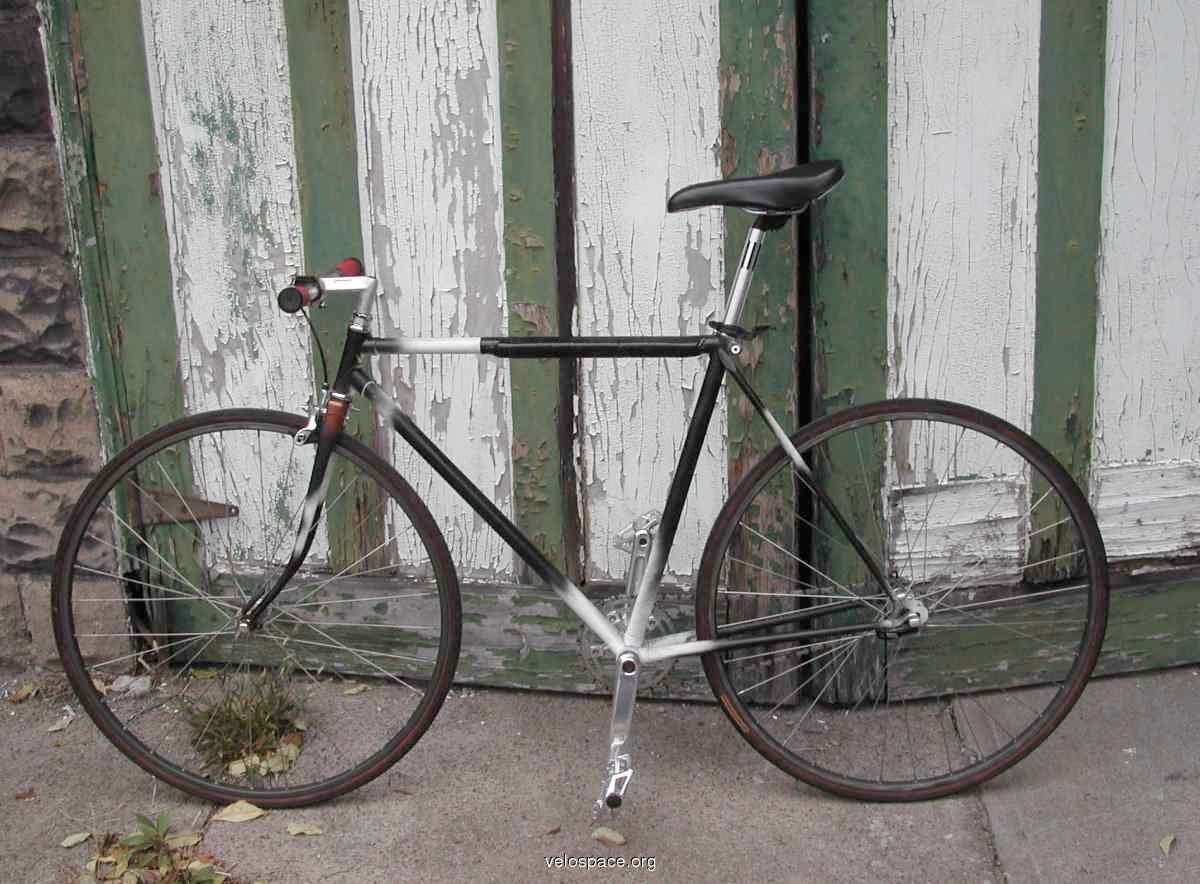 Click to view other photos

Panasonic (not sure what model anymore)

Raleigh stem and Complite bars

Shimano hubs, Wolber rims

Shimano hubs, Wolber rims
Found an old Panasnoic frame on craigslist for and an old Schwinn with decent components in a thrift store for . Went to Kraynick's (best bike shop I've ever heard of) and built it up from those parts and stuff I bought there. More fun than anything else I do. Thinking of doing a fixie next and dreaming about 70s Raleigh frames made out of Reynolds steel.