Raleigh Mountain Tour - Grand Mesa
By TomS on 05/04/2008.
Bike tags: Mountain bike | 650B | bullmoose | maine | Raleigh | rescued |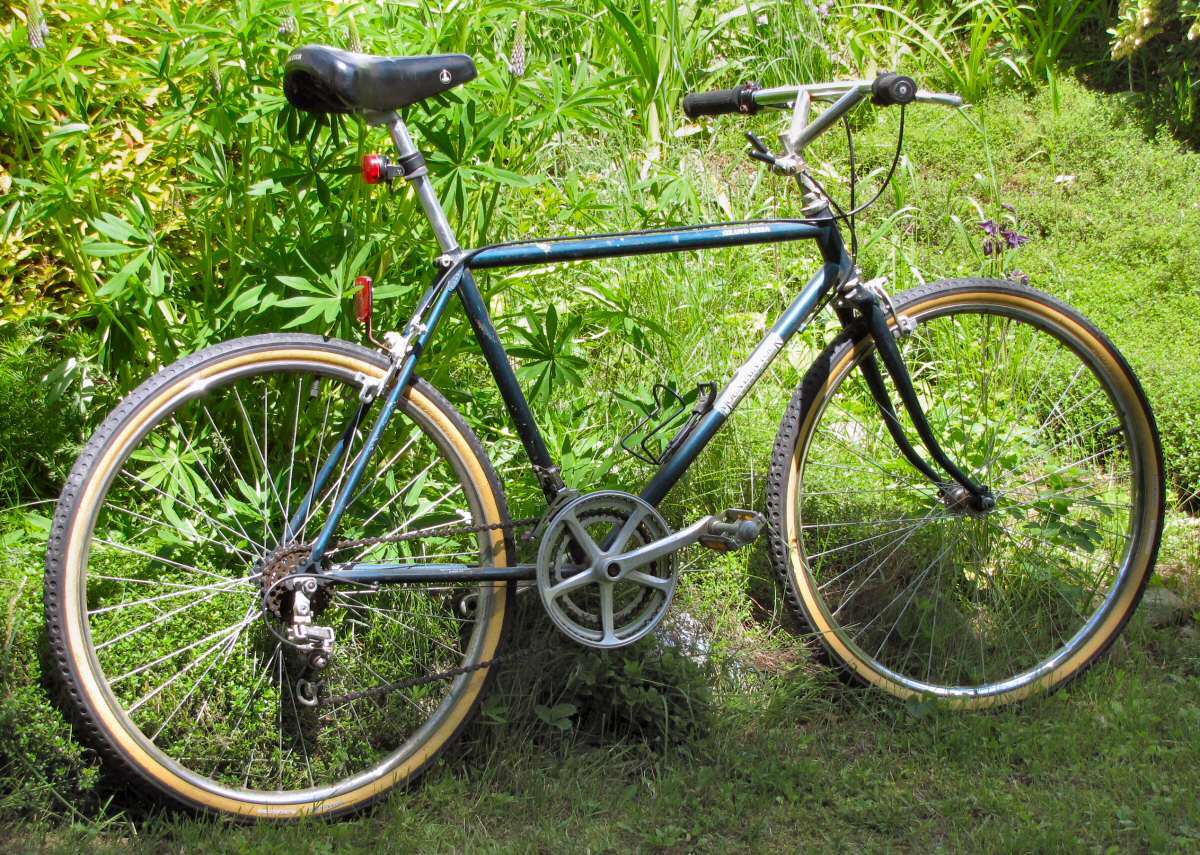 Click to view other photos
This Raleigh USA "Mountain Tour" was pulled from the metal pile at the local transfer station. The best I can tell it was made around 1984-86, during the time Huffy was selling a line of bikes using the Raleigh name. These bikes were made in Taiwan for Huffy and branded Raliegh USA.
This model was near the lower end of the Mountain Tour line but is still a neat example of mountain bike thinking at the the time. It has 650B wheels and I'm running Fatty Rumpkins. It is comfortable to ride and makes a nice knock-around cruiser.